Keepsake vessel with lid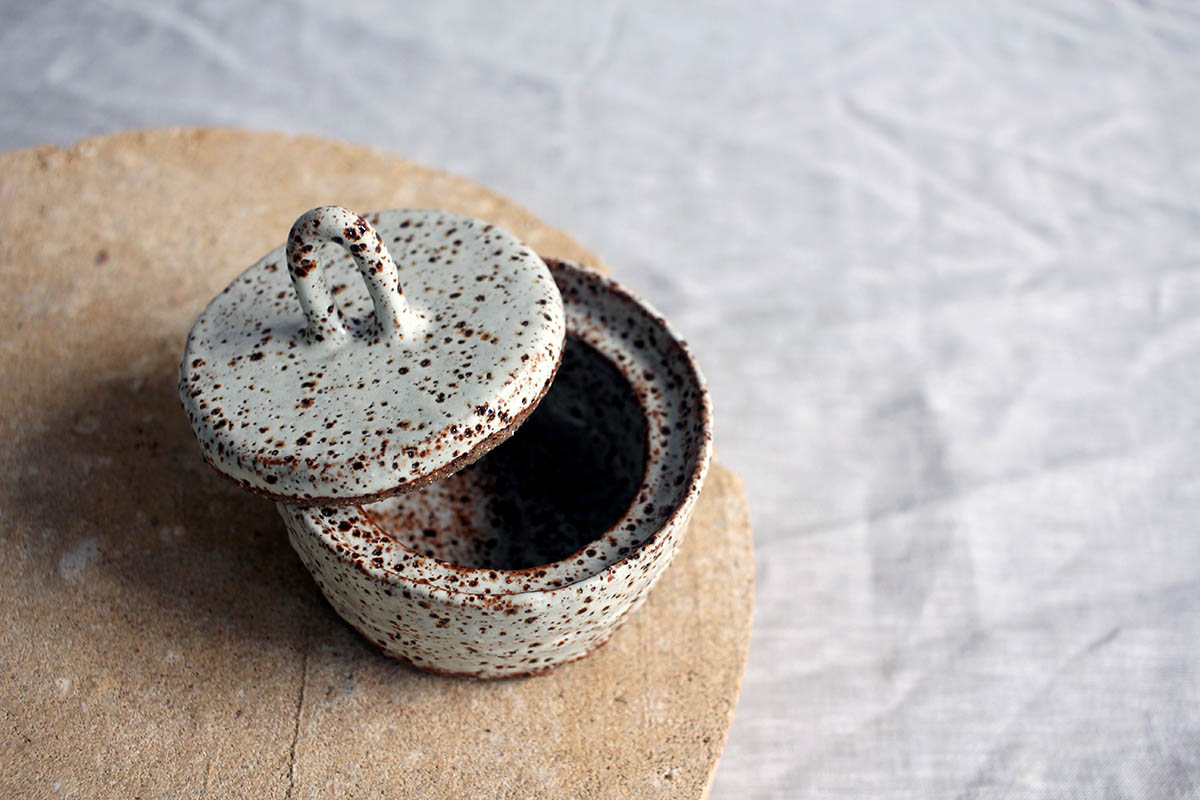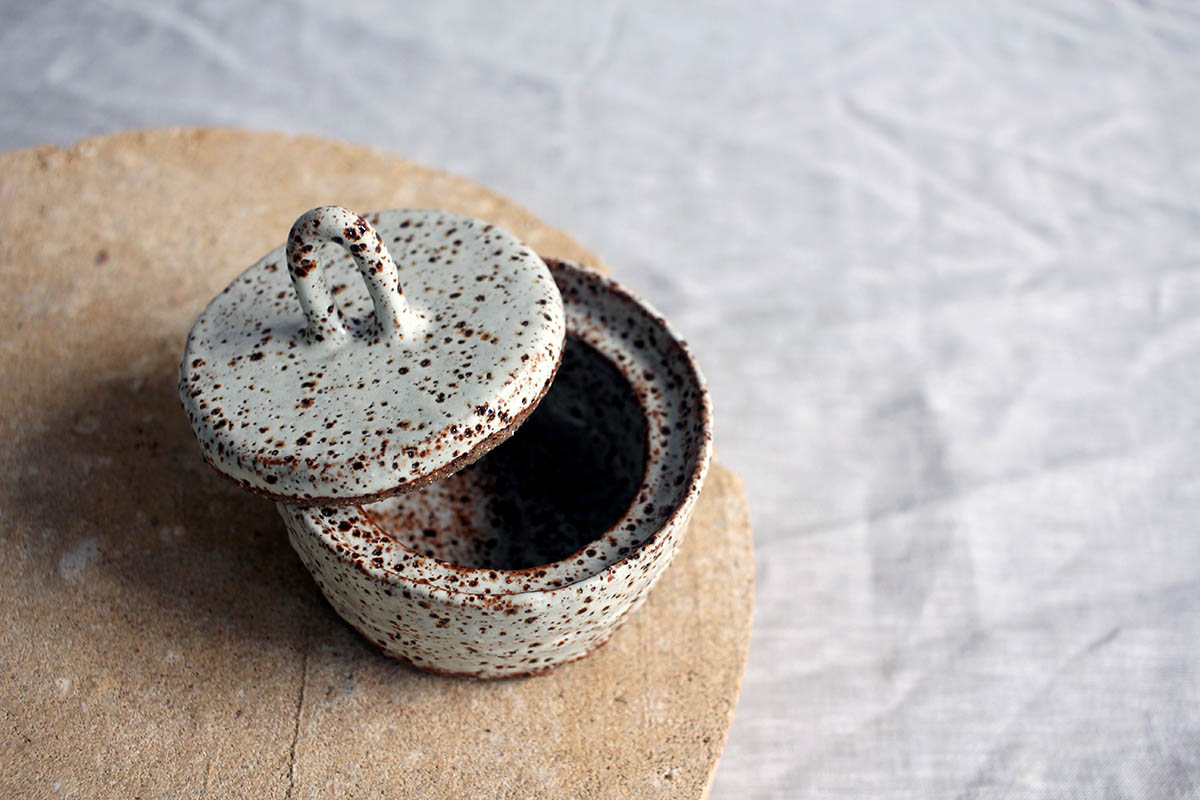 Keepsake vessel with lid
Coil-built keepsake vessel with lid. Shino-style glaze on dark speckled stoneware clay body. Lumpy, imperfect and one of a kind.
Comes with a handled lid that rests snugly in the lip of the vessel. Perfect for holding trinkets.
Approx 8.5cm wide and 7cm tall (including handle).
Handmade with love in Maylands, Western Australia.